Book Readings, Public Speaking Engagements, Workshops, School Visits and More..
Tiffany has a passion for helping parents, children and people in general with understand illnesses, grief, widowhood, parenting and emotional education from her own life experiences. Through her children's books, she is able to explain tough topics like cancer, illnesses, grief and death to children. Using these books as a resource she is able to help children understand emotions and empathy for others.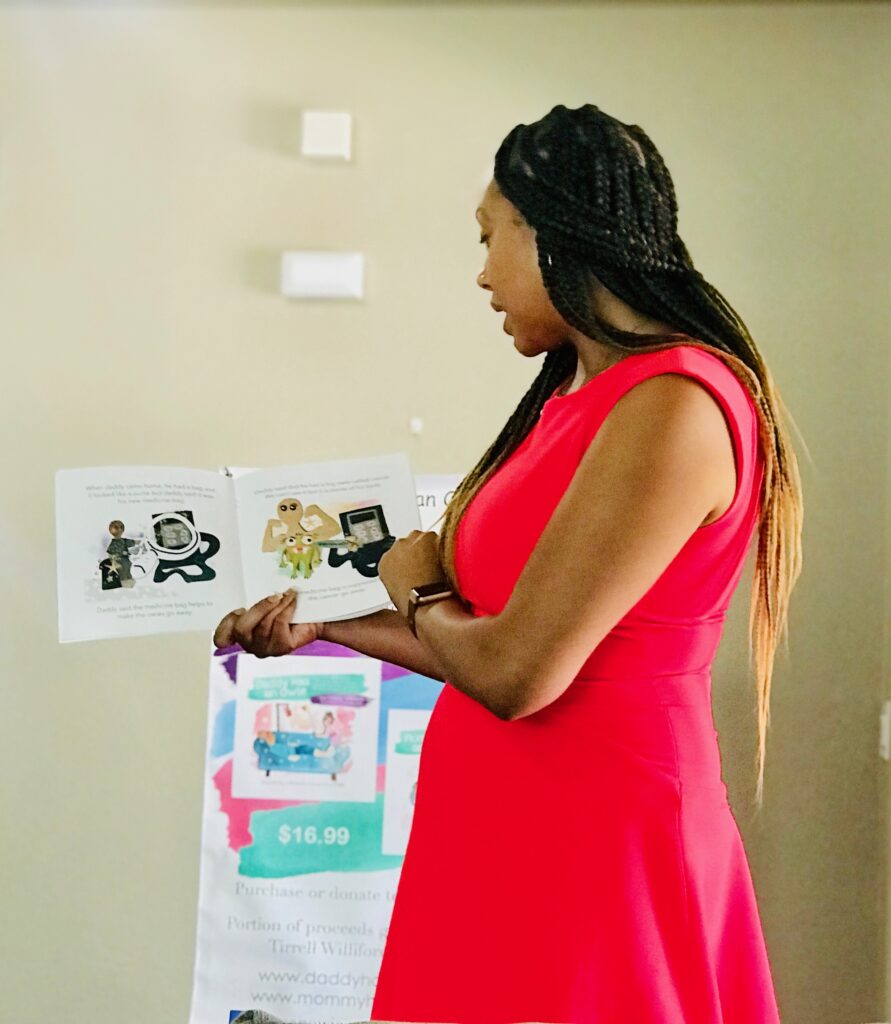 Workshops
Emotional Education Workshop – Teach children what emotions are and how to understand their emotions using Daddy Has an Owie – Explaining a Parent's Cancer as a resource. Worksheets, coloring pages and activities are used to engage students and help them understand emotions and empathy. $250 half day / $500 full day plus expenses.
Donation Book Parties
Host a book party to help collect books purchased for donation to cancer centers, organizations, churches and families in need. Contact Tiffany for more details.
Public Speaking Engagements
Tiffany is available to speak at your event in regards to her life experience in regards to cancer, illnesses, caregiving, widowhood, single parenting, grief, parenting grieving children, losing a loved one, be a working mom, being an entrepreneur, keeping faith, picking yourself up after a traumatic event and much more…. Contact Tiffany for more information